Waxing
Waxing is a hair removal method which is semi-permanent in nature and removes the hair from the root. It will take around two to eight weeks for new hair to grow back; however, in some individuals, there is re-growth in a week. Almost all the areas of the body can be waxed such as eyebrows, face, legs, arms, back, abdomen, bikini area and feet.
---
Waxing

Imported Wax

full legs 1800
half legs 1400
full arms 1550
half arms 1000
underarms 750
back 2000
stomach 1500
bikini 1400
Brazillian 3200
Chin 550
eyebrow 550
upperlip 550

Tinting


Eye lash tint 800/-

​Eyebrow Tint 800/-

Threading

Eyebrow threading 550/-
chin threading 550/-
upperlip threading 550/-
full face threading 1,400/-


















Powered by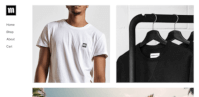 Create your own unique website with customizable templates.